Browsing articles from "April, 2012"
Yesss, Queen's day is coming in a few days. We're having 14 guests, all from Scotland or England. Its' going to be a British Invasion in orange. If it was anything like last year, I'll be happy. Can't wait!
"Great minds discuss ideas; Average minds discuss events; Small minds discuss people."
 -Eleanor Roosevelt
I started writing this list a month ago when I was still in Texas. I never finished because a call for taco brunch distracted me. A lot happened in those two weeks so I found it easier to capture it in this list.
1. Food
I know, Texas has probably the most fatties in America. But wouldn't you just become blissfully fat if you could consume brisket with tamale potato salad, and avocado margaritas on a daily basis? I already wrote an entire post on eating in Texas so I'll won't elaborate any more.
2. Cowboys
Need I say more?
3. Good Ol' Two Steppin
The image above (and the 1st image) was taken by my dear friend Callie when we to The Broken Spoke last year. It's the well known country dance hall in Austin. But this year I went to Donn's Depot which is the place to go if you want to party during the week. These folks have retired decades ago so you can find them dancing and downing tequila shots any night of the week.
4. SXSW
Free Whiskey, with Free Jay Z, with Free corporate sponsored dorito taco bells (above), with free swag, with free friends. FREE FREE FREEEEEEE.
5. Aki
That's my cat. She's fat with a little head and meows all the time.
6. Friends with Babies
I don't have babies, nor do I have siblings so I'm patiently waiting for friends to get knocked up so I can pretend to be auntie and get all the perks of being around kids and none of the fuss. Here's my awesome friend Shayla and her ridiculously beautiful family. We played dress up.
7. Friends without babies and family with or without babies
Gotta love em!
8. Green belt
Duh, central Texas nature is amazing. Its not the most beautiful but the weather is good enough to actually enjoy it 8 months out the year.
9. Red Neckness
It wouldn't be any fun if we all believed the same thing. I've come to realize that widely varying political views is a charm of Texas. It gives it flavor and there's always something to argue about.
10. Sunshine
I know I wouldn't feel this way if I visited burning Texas in June but 90% of the reason why I miss Texas is the heat and sun (sorry family). It was so nice to just wear skirts and bikinis and enjoy the the weather without having to bundle up in a million layers.
Ah Amsterdam, there are so many things I love about this city  but one thing I'm less than thrilled about is Albert Heijn. If you're not from here, AH is the main chain supermarket in the city. It basically has a monopoly and you're pretty much forced to shop there for your basic goods. The store sucks because A. It's expensive and B. They don't have anything. Its almost impossible to boycott the store but I try to at least shop at open air markets for fresh produce and meat and get only the necessities there.
But now there's Landmarkt! I discovered this wonderful magical supermarket heaven a couple months back.  Think Whole Foods but (almost) normal grocery store prices. The idea behind Landmarkt is to offer a supermarket that resembles more of an open air market, in price, quality and atmosphere. The store clerks are super friendly and many of the products are actually from markets in Amsterdam. The baked goods come from a local bakery in the city, the seafood comes from a fish market near Chintatown, the beers are from local breweries, it's basically a little Amsterdam foodie utopia. At the moment, there's only one shop in the North of Amsterdam but they are planning to expand to other spots soon. It doesn't have the convenience factor of AH but it's definitely worth taking a ferry ride to the North and stocking up on great food. Suck it Albert Heijn.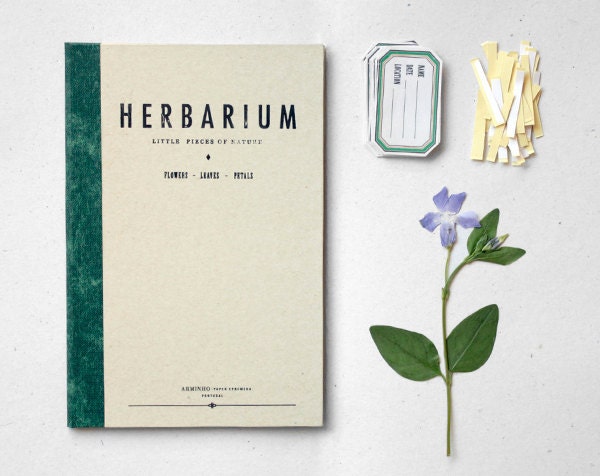 I think I might be a bit obsessed with etsy  these days so I might as well put my endless browsing into good use by showcasing my favorite finds. Here's to my etsy discoveries, the stationery edition.
Above: I love all the notebooks by Arminho.
So simple yet so nice, I want this pencil holder by Less and More.
Nice little mountain journals by Little Alexander.
Cutsie Japanese style calendar by MadeoiselleYo.
Sassy pencils by The Carbon Crusader.
My SXSW 2012 experience…one month later.
Usually my SXSW experience is very selfish. I'm on my bike with a strategic schedule mapped out to see every band I want to see for the week. I don't deal with slow pokes or debbie downers. It's the time of year when literally every band you ever wanted to see comes to town. I always figure I'll see my friends after SXSW if I don't run into them at a showcase. My mindset this year completely changed since I no longer live in Austin. This time around, I sort of made a list of things I wanted to see but mostly, I only cared about hanging out with old friends. Arun also had to cover a story for the Guardian on How to do SXSW for Free. This "restriction" actually made it more of a laid back experience since you can find free everything, everywhere. You want us to walk around and listen to free music and drink free beer? I think we can handle this kinda journalism. So, though I missed Bruce Springsteen (!!!), and Lil Wayne, and Jay – Z and a million other artists, I still probably saw 100 bands and had a great time catching up with my best friends.
Pop up venues all over town.
Brooklyn Vegan party.
Yay to reunions!
Free Beer.
Free disgusting Taco Bell that didn't seem so disgusting after a few free cocktails.
Stubb's Spin party.
Adventures on 6th street!
Found these dreamy photographs by Vladimir Longauer on Etsy the other day.
The movie to watch when you're feeling blue.
I don't know anything about Marques Toliver other than these videos but he's coming to Amsterdam next month and I'm going to see him. Why? The beginning of the song below reminds me of Lou Reed's Street Hassle which I love and he does Beyonce covers. He's also a great singer. He'll be performing at the Indiestad festival at the Amstelkerk on May 16.